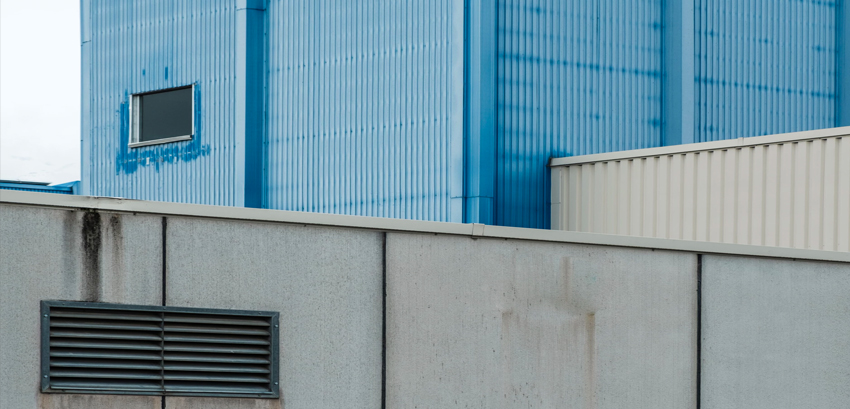 Whether you use your storage container in your backyard to store tools and materials or if you have used your shipping container to create a tiny home, ventilating your storage container is essential.
Tool & Material Storage Containers
If you are storing tools and other materials such as timber in your storage container, it is extremely important to make sure limited moisture content is present in the indoor air. Nobody wants a rusty toolbox or damp timber!
Working with hand power tools can be dangerous, especially if the equipment is not properly maintained. DIY safely by keeping tools in good nick to get the longest life out of your tools. To prevent rust, store your kit in a dry place and always keep tools as dry as possible to prevent rusting blades and warping timber handles. If a tool gets wet while in use, wipe it with a soft dry cloth before storing it. If its sweaty or greasy, clean it with a damp cloth then wipe it with a clean dry cloth. Keep moisture at bay with a well-ventilated storage container. SolarVenti is a free to run solar ventilation system that will keep your container's indoor air humidity free and moister free all year round. You will never have to buy new tools because the old ones are rusty. Extend the lifespan of your tools.
Shipping Container Homes & Granny Flats
Shipping container architecture has picked up huge popularity as people are reinventing a housing style. They are affordable, easy to use and construct and environmentally friendly. But because they are made from steel, they are receptive to temperature extremes, becoming extremely hot in summer and extreme cold in winter. This steel structure also makes them easily susceptible to rust so it is important to take certain preventative measures.
An average family of four, through activities like washing, cooking and drying clothes can produce as much as 19 litres of air moisture content every 24 hours. This dampness not only makes your container home uncomfortably humid, but can also cause mould to grow on walls, fabric and furniture which is unsightly and unhealthy. It can cause paint to bubble and wallpaper to peel off. SolarVenti works by pushing in natural, filtered dry air that is free from air moisture and airborne pollutants. This, in turn, pushes out the old, moist stale air to leave your shipping container home rust free.
When it's a typical hot sunny Australian day, SolarVenti can be used to fan in the cool air from the shaded side of your container home, then filter out excess humidity along with any air pollutants. The best part is, its 100% free to run. Then you can harness the power of the sun to heat your home in Winter! Stay warm inside while maintaining air circulation, filtering out airborne pollutions and not emitting any harmful toxins into the environment.
Are you an Australian shipping container company? Become a dealer or partner of SolarVenti today.
A HEALTHY container, a COOL container in Summer, a WARM container in Winter, a DRY container all year round, a GREEN container and SAVINGS on your electricity bill. What more could you want from your SolarVenti Ventilation System!